Returning beavers to Glen Affric
Following community consultation, native species could officially return to famous glen 400 years after being driven to extinction
Rewilding charity Trees for Life – working on behalf of a partnership that includes government agency Forestry and Land Scotland (FLS) and four private landowners – is to apply for a government licence to reintroduce beavers to Glen Affric in the Scottish Highlands, following an extensive community consultation.
The application will be developed over the coming months and submitted to NatureScot for approval – which if given could see reintroductions take place in Loch Beinn a' Mheadhoin as early as autumn this year. This would be the first official release of beavers to the northwest Highlands since the species was driven to extinction 400 years ago.
The application must include a monitoring and management plan to track how reintroduced beavers progress over time, which will be developed with local community input as part of a management approach for the area. Up to three groups of beavers would be relocated by the Beaver Trust from lower Tayside, where the animals would otherwise be culled.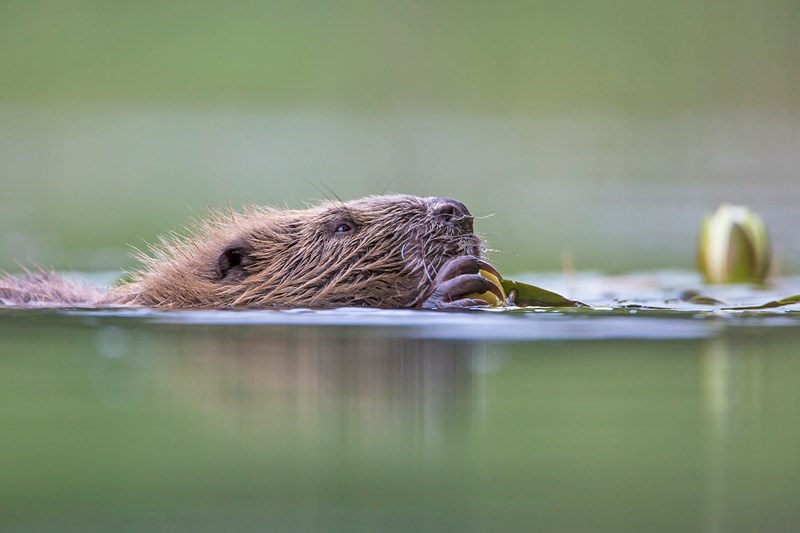 The decision to take the proposal to the next stage follows a detailed community consultation, carried out by Trees for Life since last summer on behalf of four private landowners and FLS, who all manage land in the glen with suitable beaver habitat.
"We've worked hard to ensure an inclusive, considered consultation, with all voices having the chance to be listened to. This has been key to our recommendations going forwards, and we're very grateful to everyone who took part," said Alan McDonnell, Conservation Manager at Trees for Life.
"The return of beavers to Glen Affric would be a story of hope and renewal. These remarkable animals can help us tackle the nature and climate emergencies. Their dams create nature-rich wetlands that also absorb carbon, reduce flooding downstream and improve water quality. We believe it is important that the community is closely involved in following how these animals progress into the future."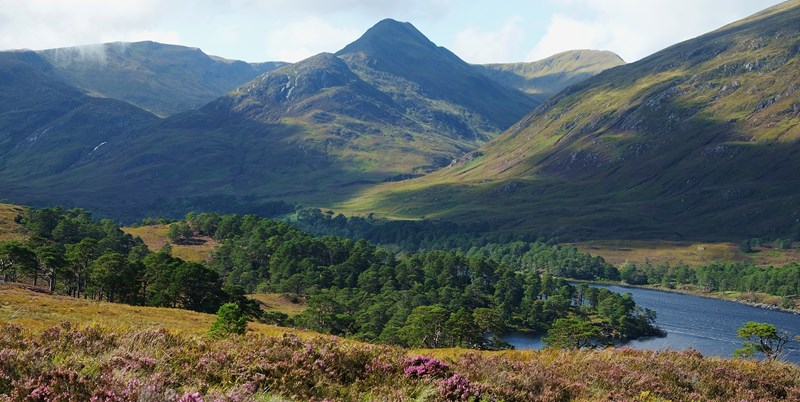 FLS Environment Manager Colin Edwards said: "FLS are ideally placed to assist with the Scottish Government policy to support a significant expansion of the range and size of the beaver population within Scotland over the next 10 years. We are committed to seeing beavers reintroduced to suitable parts of Scotland where their presence will bring ecological benefits, and we are therefore supportive of this proposal.
"However, we are sensitive to the concerns of adjacent landowners and the local community. Therefore it is important that any plans to bring beavers to this part of Scotland are done with the involvement of those most directly affected."
Alongside the community consultation, the project's report and conclusions have drawn on advice from leading experts and Scotland's new National Beaver Strategy, which the Scottish Government published last autumn.
The community consultation ran from late July to October last year, and was extended by four weeks to allow more time for local people to respond. It included face-to-face meetings, a series of drop-in events, and wide-ranging discussions with the local community and stakeholders.
As it was the first consultation about taking beavers beyond their current range in Scotland – following the Government's 2021 announcement that beavers should be actively expanded to suitable habitat across the country – lessons were learnt and applied as the consultation continued, in line with people's feedback.
As a result, Trees for Life's report recommends beavers are not also released at Strathglass at this time. However, it also notes that in the area above the Beinn a' Mheadhoin dam in Glen Affric, most of the landowners support the reintroduction proposal. Even so, Trees for Life is stressing the importance of engaging with the community to develop the monitoring measures needed as part of the application to release beavers there.
These measures will be designed to detect and support the management of any beavers should any get past the significant barrier of the dam and disperse downstream to Strathglass. The Government's National Beaver Strategy emphasises the importance of robust measures to manage any unwanted local impacts.
Part of the background to the proposal has also been the unofficial presence of a small number of beavers on the Rivers Glass and Beauly for at least the past 10 years. Incidents of these beavers affecting people's interests appear to have caused only occasional and minor concern.
Trees for Life has long campaigned to protect beavers in Scotland, advocating for relocation to suitable habitat over culling when beavers have unwanted impacts on agricultural land. Beavers are a protected native species, and were first reintroduced to Scotland in 2009.
Details on the Glen Affric beaver reintroduction proposal are available on Trees for Life's website at treesforlife.org.uk/beaver-proposal.
Photography credit: Scotland: The Big Picture